Description
Exclusively for men
Sporty, elegant and medically effective: Memory Men – the masculine compression stockings. Functional details ensure pleasant wearing comfort, while their discreet look makes them suitable for business. However, these men's stockings also go perfectly with a casual leisure outfit.
Memory Men's optimised six-sizes system ensures a perfect fit. In addition, the new compression stockings are also available as custom-made products.
The high cotton content is particularly gentle and skin-friendly. At the same time, cotton has a pleasant warming effect and regulates moisture on the leg.
Features. All highlights in detail.
Band – The wide and elastic band offers a secure hold without slipping or constriction.
Mesh – The unobtrusive mesh structure gives the stockings a sporty, masculine look. The functional comfort zone on the back of the foot increases wearing comfort and makes daily dressing easier.
Heel – The reinforced material on the special pendulum heel ensures an optimal fit and long durability.
Tip – The opaque foot tip allows plenty of room for the toes.
Compression – The basis of treatment
Compression therapy forms the basis of all vein treatments and preventive measures. For a healthy leg, early support means relief, recovery and care.
In the event of a venous disorder, compression therapy is the "heart" of every treatment. Once a vein has been dilated (varicose vein), it no longer regresses and requires permanent support through compression. Compression stockings are also used after sclerotherapy or varicose vein operations to ensure the success of the treatment.
Pressure decreases from bottom to top
Compression stockings exert a precisely defined external mechanical pressure on the dilated venous vessels and the leg. They compress the veins, thus narrowing the venous diameter, and allow the venous valves to close again. The blood in the veins can then flow better and faster.
Medical compression stockings guarantee correct pressure values as well as a medically controlled pressure drop. The pressure of the compression stocking is strongest at the ankle and decreases upwards. This accelerates the venous blood flow back to the heart and noticeably improves blood circulation in the leg.

Pressure curve of medical compression stockings
The colour range. Always stylish.
Classic colours for a perfect appearance. In addition to the universal shades of black and navy, Memory Men offers two new mottled shades.
Beige is a perfect alternative, especially in warmer months. For those who like to wear jeans, the denim colour is the ideal choice.
Beige – Perfect with: summer chino pants, light brown Budapest pants, beige slippers.
Denim – Perfect with: straight-fit jeans, sneakers in similar colours, airy linen trousers.
Navy – Perfect with: blue business suit, chinos in muted colors, sporty low shoes.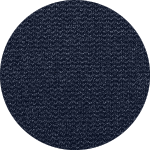 Black – Perfect with: classic suit, black jeans, elegant lace-up shoes.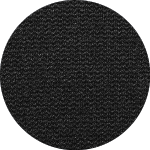 Memory Men